A Huber Family Tradition Since 1843
Step into a world where the passage of time is honored and the craft of distilling is revered.

Hours
Mon-Fri | 10am - 6pm ET
Sat | 10am - 7pm ET
Sun | 11am - 6 pm ET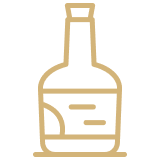 Tasting Loft
Mon-Fri | 10am - 5:30pm ET
Sat | 10am - 6:30pm ET
Sun | 11am - 5:30pm ET
No reservations required.

Tours
Please check below for availability and booking.
COMMITMENT TO SUSTAINABILITY
Honoring Our Roots, Sustaining Our Future
Our commitment to uncompromised sustainability is woven into every step of the process, from holistic field and crop management to innovative packaging solutions.
We strive to create award-winning spirits while shaping a resilient future for our land. Join us on this journey of tradition, sustainability, and exquisite taste.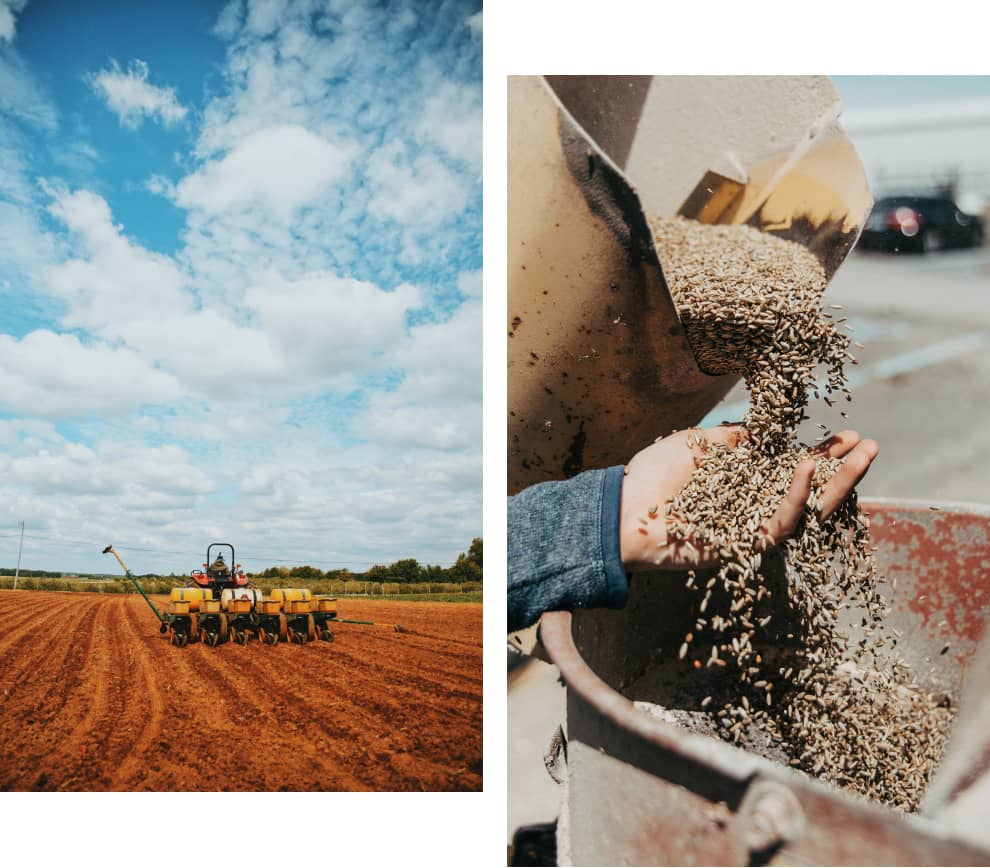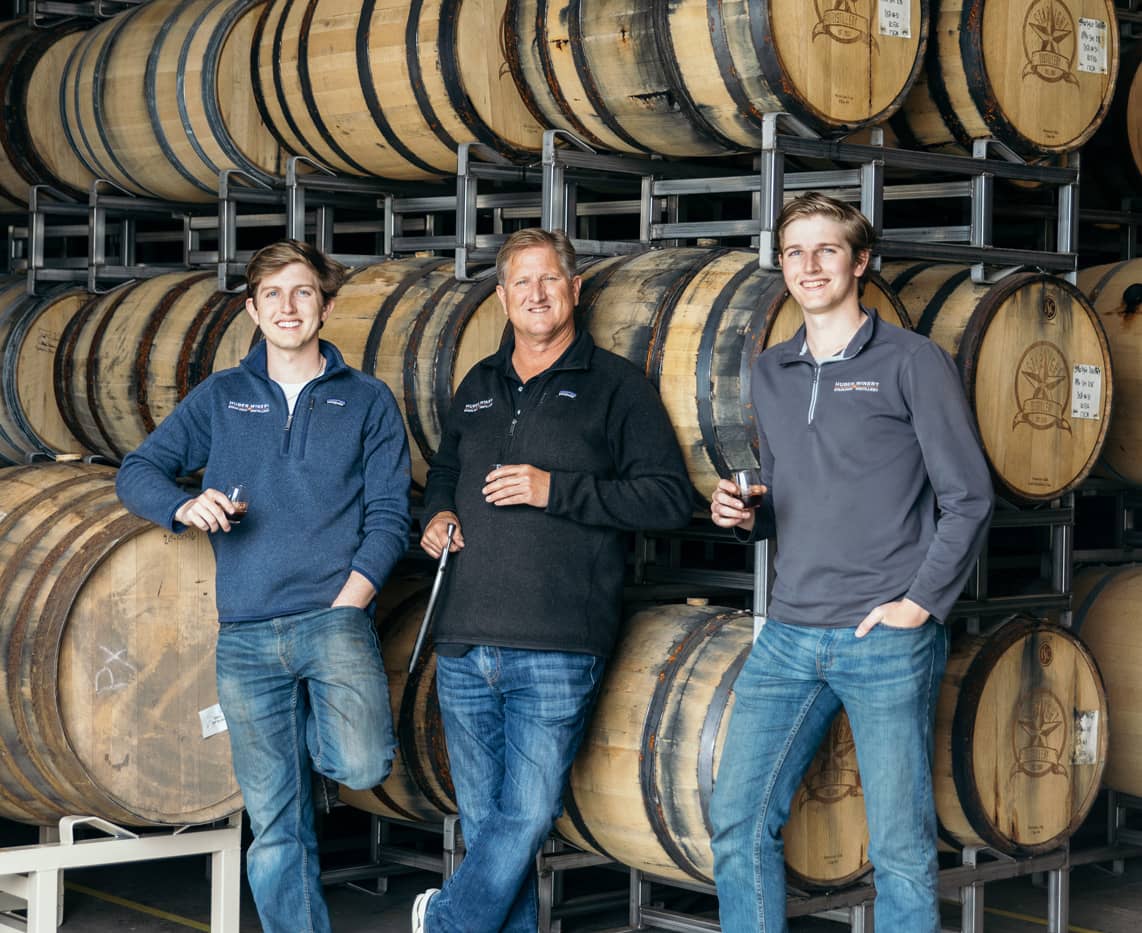 Discover the Heart and Soul of Starlight
Get to know the people behind the spirits and wine, the farmers and artisans crafting each bottle with respect for the past and a commitment to innovation.
When you step into our unrushed hillsides, sprawling vineyards, and historic tasting room, you'll experience the passion and pride that comes with seven generations of family-owned, -farmed, and -led winemaking and distilling.
UNFORGETTABLE ATTRACTIONS
Come & Make Your Own Memories
Huber's offers a variety of unforgettable attractions to suit any taste and every age. Take a leisurely stroll through our picturesque vineyards or orchards. Enjoy wine or spirit tastings, tours of our distillery and winery, and dine in our Starlight Café. 
Feeling adventurous? Get lost in our corn maze, catch a farm tour on the Grain Train, race pedal karts around our thousand-foot track, swish down the mountain slide, or mine for gems.
Don't forget to pick your own fruits and pumpkins in season. Whatever your preference, we have something for everyone at Huber's.
Starlight Distillery is Indiana's most
award-winning, farm-to-bottle, distillery.
See firsthand from the nation's top competitions how Starlight Distillery ranks against the top award-winning distilleries.
Discover firsthand from the nation's top writers,
editors, and journalists on how Starlight Distillery continues
to compete, innovate, and carry on family traditions
in a vastly growing spirits industry.
The Journey of Simon Huber and the Birth of Starlight Distillery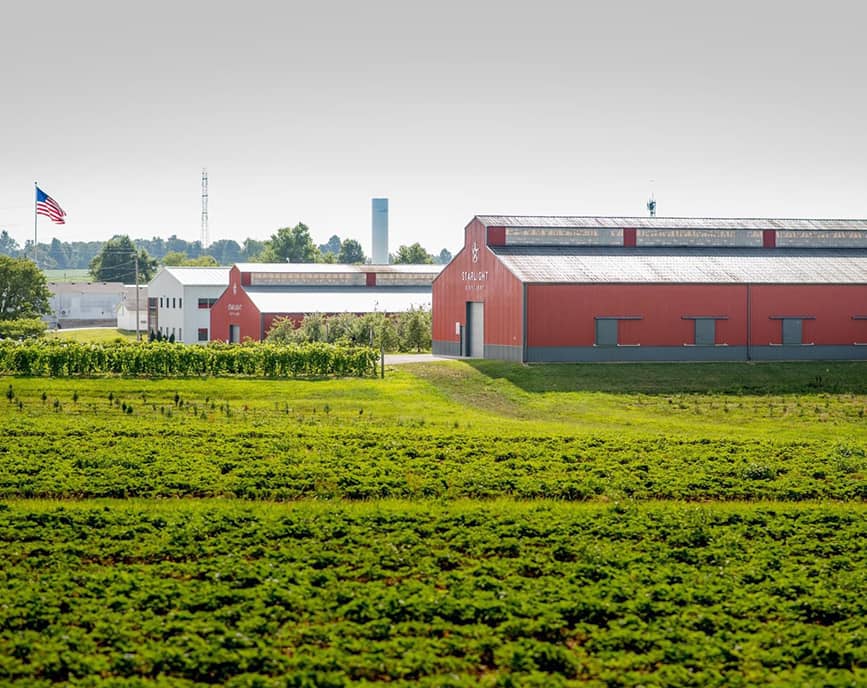 The Huber family's roots in distillation run deep, originating from their ancestors in Baden Baden, Germany. In 1843, Simon Huber embarked on a journey that would change the course of his family's history forever, as he left his homeland to seek new opportunities in the United States. Simon arrived in the rural community of Starlight, located in Southern Indiana just minutes from the Ohio River. At that time, the area was renowned as the Wine and Brandy Capital of the country.
As the largest fruit farm in Indiana, the Huber family desired to produce brandies from the fruit grown on their estate, continuing their ancestral legacy in distillation. It was a natural fit for the mission of Starlight Distillery, but it required a change in legislation. In 1998, the Huber family embarked on a legislative journey that led to the creation of the Farm Brandy Distillation permit in Indiana, allowing them and others in the state to produce brandies and ports. And with that, the name "Starlight Distillery" was born.
In 2000, the Huber family purchased an 80-gallon pot still from the renowned German company Christian Carl, and by November 2004, the first bottle of Huber brandy was on the shelves of their retail space. From 2001 to 2013, Starlight Distillery primarily produced brandies and ports while eyeing the opportunity to work with Indiana legislators to gain a new permit allowing them to produce artisan spirits from grains.
Finally, in 2013, the family achieved their goal, and Starlight Distillery became one of the first artisan distilleries in the state producing bourbon. The expansion involved implementing a new 13,000-square-foot stillhouse, adjacent to their original production area. It was in this warehouse that Carl T Bourbon was born, named after the Huber family's patriarch and a lover of the spirit himself. Carl T. and his spouse, Marcella, are the reasons that the family legacy continues into the seventh generation of ownership and distilling.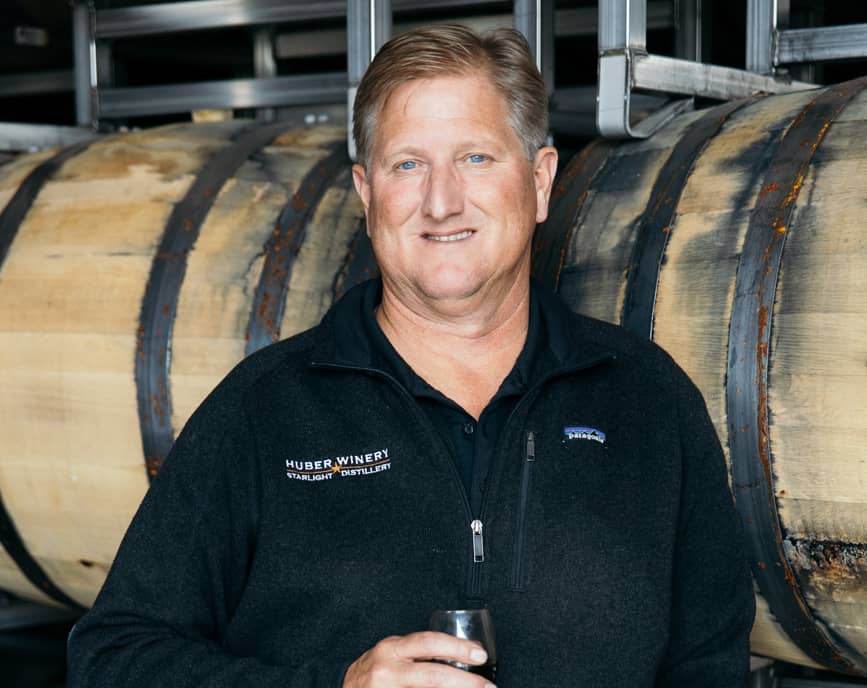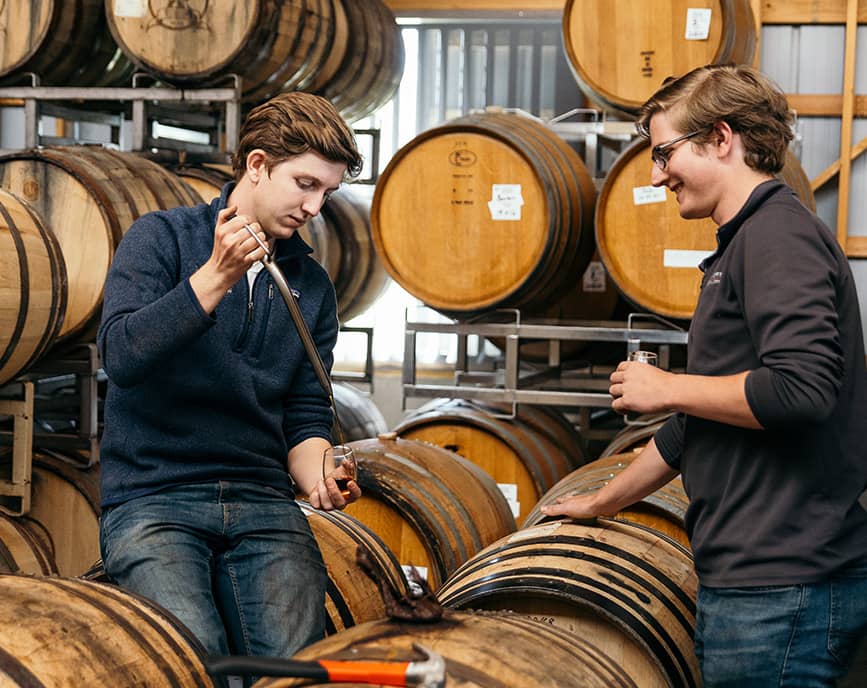 Today, in addition to bourbon, Starlight Distillery produces rye, vodka, gin, and a blackberry whiskey. Their signature Red Rickhouses, located adjacent to the distillery production area, are a testament to their commitment to the craft. Starlight Distillery distributes its bourbon and spirits to 18 states and Alberta, Canada, and their family legacy rooted in distillation continues to grow stronger with each passing generation. Visit us and discover the family's unwavering dedication to their craft.
In the late 1800's, hardworking families farming the hills of Southern Indiana grew accustomed to a flickering light in the window of a local general store. Named by a local priest who compared it to the brightest star in the sky, the small town came to be known as STARLIGHT.