Distilled from estate grown fruits on our 80 gallon Christian Carl pot still, our brandies harness the essence of the fruit and deepen in complexity in oak casks.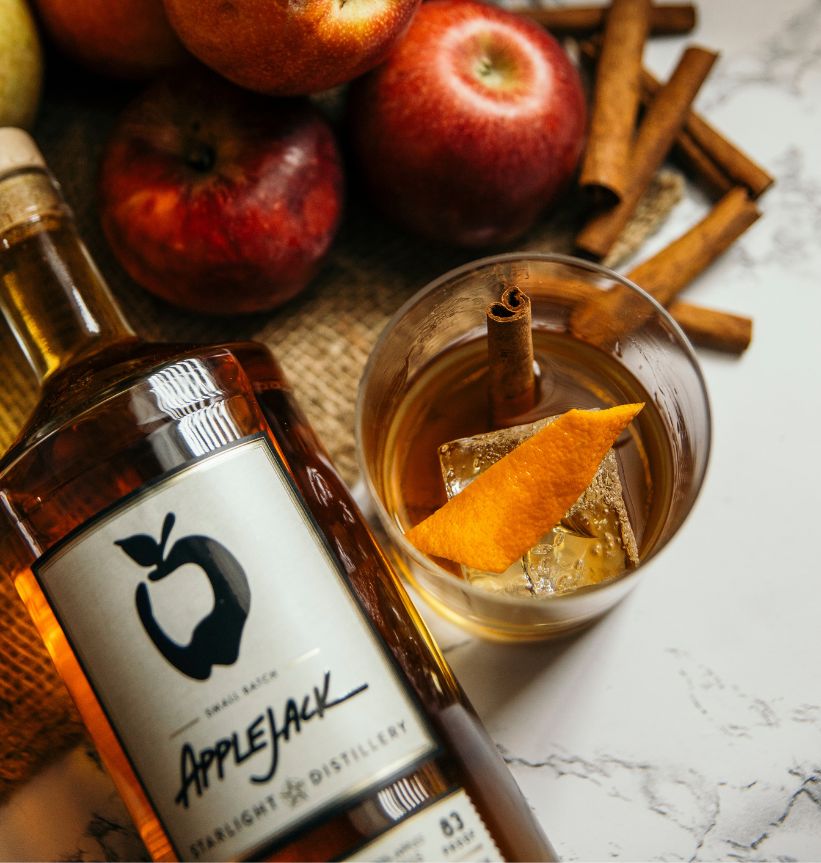 Featured Cocktail
Applejack Old Fashioned
Ingredients
Half ounce maple syrup

Dash of Angostura bitters

Orange peel

Cinnamon stick
Instructions
Combine applejack, bitters, and maple syrup in a mixing glass. Stir until combined. Then strain into a glass over ice. Rub orange peel around the rim of the glass. Then place in the drink. Garnish with a cinnamon stick.