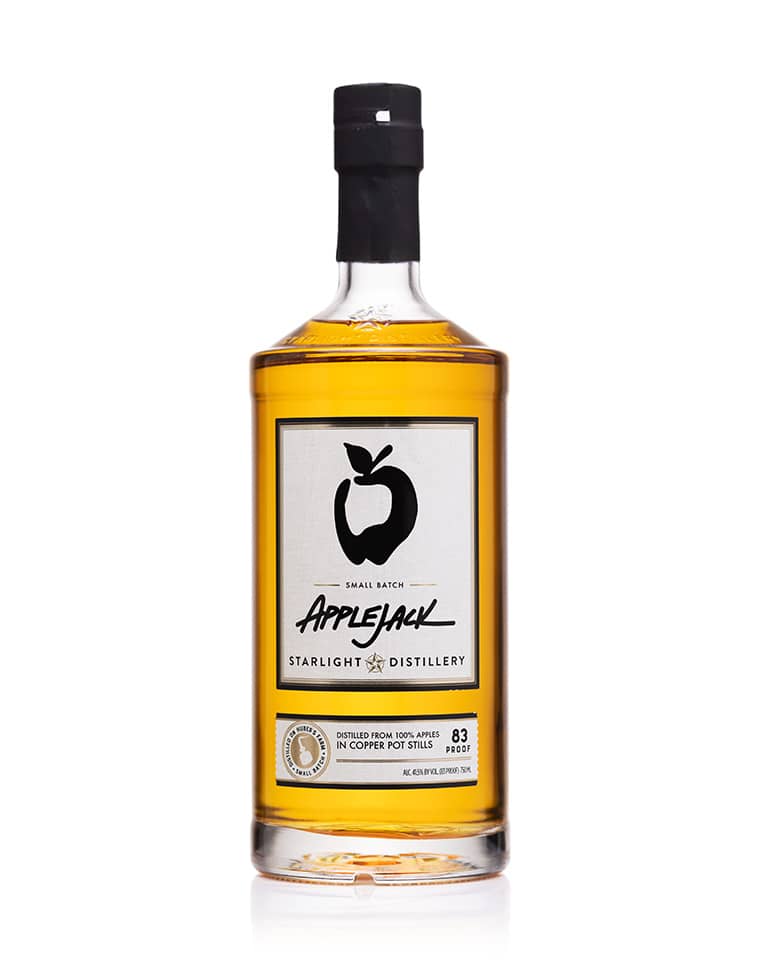 Apple brandy was one of the first distilled spirits by European colonists in North America. At Starlight Distillery we continue the tradition by pressing fresh estate grown apples that are fermented and distilled on the Huber estate using our 80- gallon copper pot still. The Applejack brandy is then allowed to reach maturity while aging in new charred American oak barrels. Apple aromas mingle with caramel and spicy oak. An easy sipper neat or on the rocks. Balanced, lending itself to an extraordinary craft cocktail.
Taste
Starts off with raisins, caramel butterscotch and french vanilla that is soft and sweet in the mid palate, with hints of french vanilla, spiced apples with sweet toasted oak.
Nose
Rich notes of caramel, dried apples and summer fruits.
Finish
Long, warm with rich baking spices and floral notes.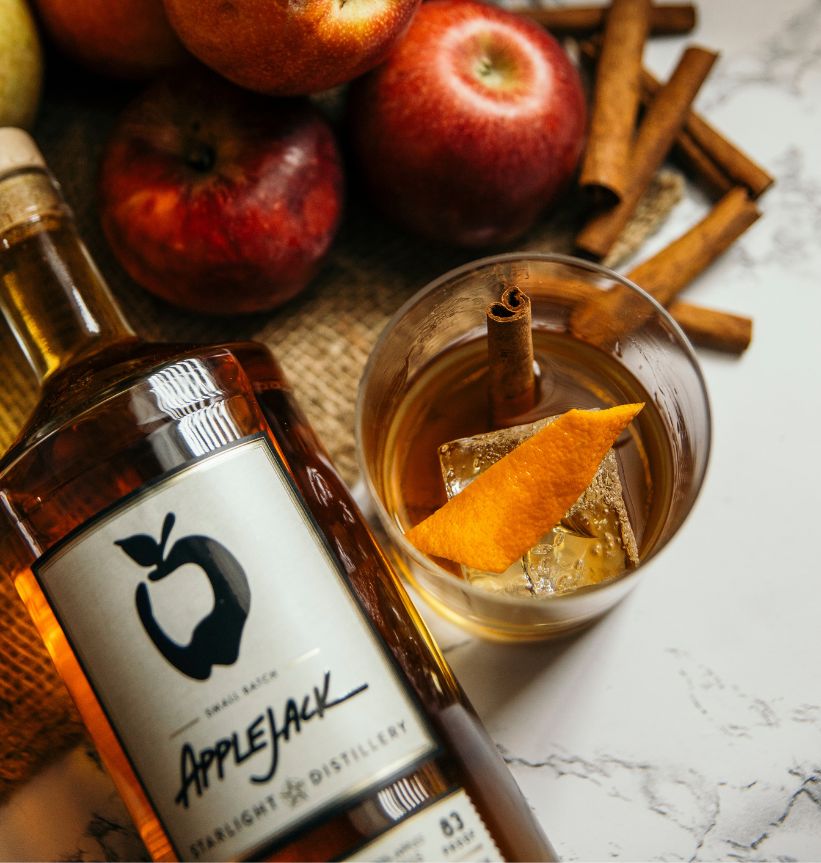 Featured Cocktail
Applejack Old Fashioned
Ingredients
Half ounce maple syrup

Dash of Angostura bitters

Orange peel

Cinnamon stick
Instructions
Combine applejack, bitters, and maple syrup in a mixing glass. Stir until combined. Then strain into a glass over ice. Rub orange peel around the rim of the glass. Then place in the drink. Garnish with a cinnamon stick.