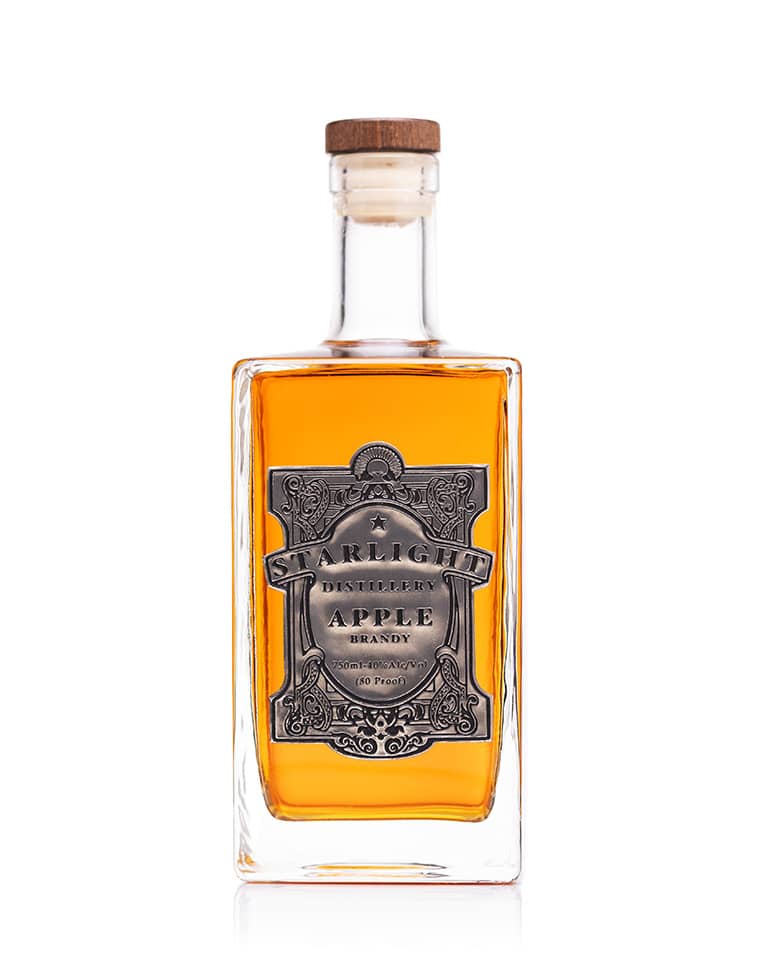 At Starlight Distillery we use our estate-grown apples and traditional production methods to create brandies with exceptional depth of flavor. This Apple Brandy is aged in new and used 90 gallon French and Hungarian oak casks to develop its amber color and acquire nuanced aromas of vanilla, spice, and toffee. An easy sipper neat or on the rocks.
Taste
Starts off with raisins, butterscotch and french vanilla that is soft and sweet in the mid palate, with hints of french vanilla, orange peels with sweet toasted oak.
Nose
Rich notes of caramel, dried apricots and summer fruits.
Finish
Long, warm with rich baking spices.