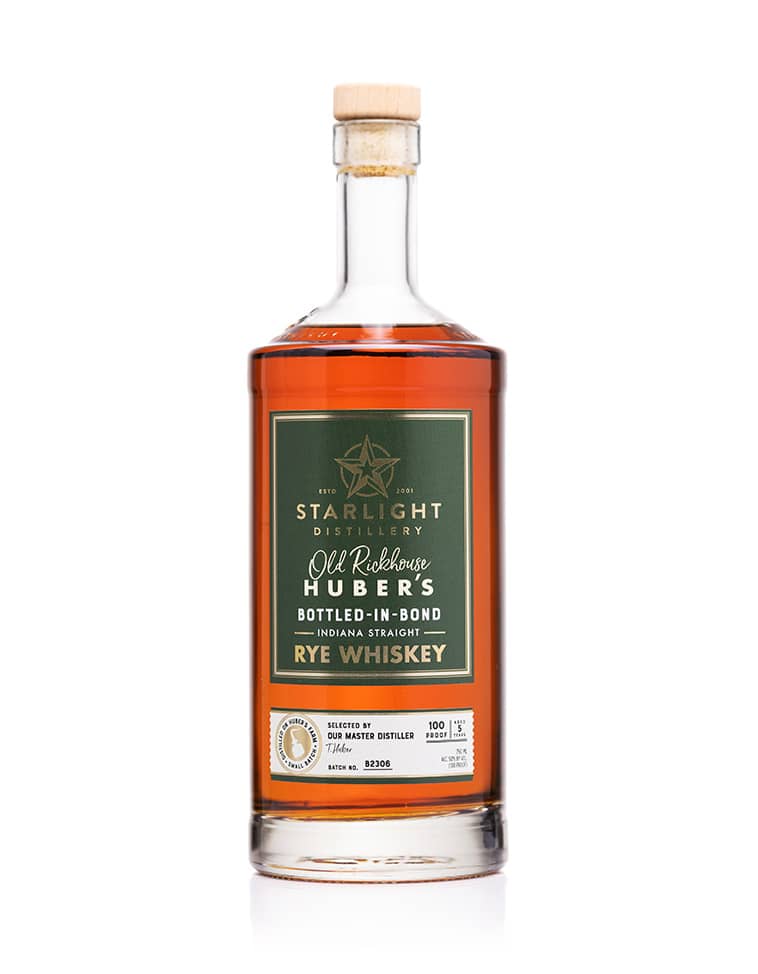 Bottled-in-Bond Old Rickhouse Rye Whiskey
Starlight Distillery's small-batch bottled-in-bond Rye is a unique, limited-release product. Beginning with sweet mash fermentation and distilled in our copper pot stills, this straight Rye whiskey is aged for a minimum of 4 years in Huber's Old Rickhouse (on the grounds of the 7th generation Huber estate, established in 1843). We then bottle this rye at 100 proof under the Bottled-in-Bond Act of 1897. The result is a rye whiskey that is elegant, soft and sweet. An easy sipper neat or on the rocks. Balanced, lending itself to an extraordinary craft cocktail.
Taste
Starts off with citrus, butterscotch and salted caramel that softens slowly in the mid palate, with hints of french vanilla, orange peels with sweet toasted oak.
Nose
Rich notes of caramel, citrus and toasted oak.
Finish
Long, warm with rich baking spices.