Our Carl T. Bourbon Whiskey begins with a blend of our 3-grain and 4-grain mash bills (100% sweet mash fermentation) and distilled in our copper pot stills, this straight bourbon whiskey is then aged for a minimum of 4 years in the Huber's Rickhouses located on the grounds of the 7th generation Huber estate, established in 1843.
The result is a sustainable bourbon whiskey that is elegant, fruit driven and sweet. An easy sipper neat or on the rocks. Balanced, lending itself to an extraordinary craft cocktail.
Named after 4th generation Huber, Carl T. Huber.
Taste
Starts off with toasted oak and french vanilla, that softens rapidly in the mid palate, with hints of melted caramel, toffee with soft vanilla and light orange notes.
Nose
Rich notes of caramel, toffee, dried red fruits and toasted oak.
Finish
Long, warm and slightly drying, with a nice level of sweetness.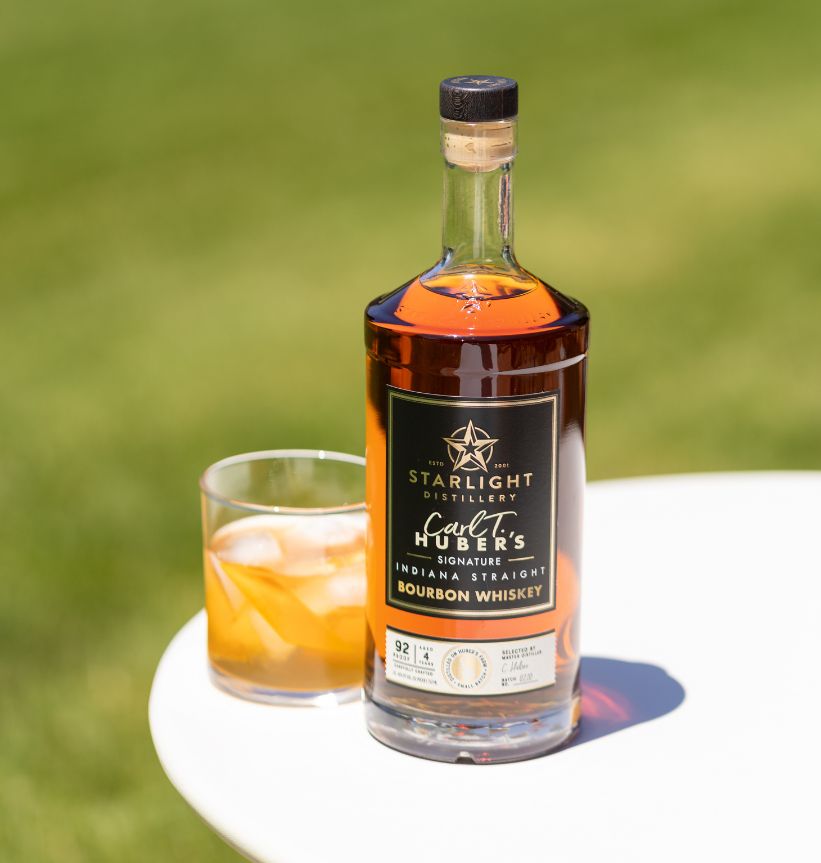 Featured Cocktail
Carl T. Old Fashioned
Ingredients
1 teaspoon sugar (or simple syrup)

2 dashes Angostura bitters

Orange twist (for garnish)
Instructions
Combine all ingredients in a whiskey glass and stir gently. Add ice if desired. Garnish with orange twist.