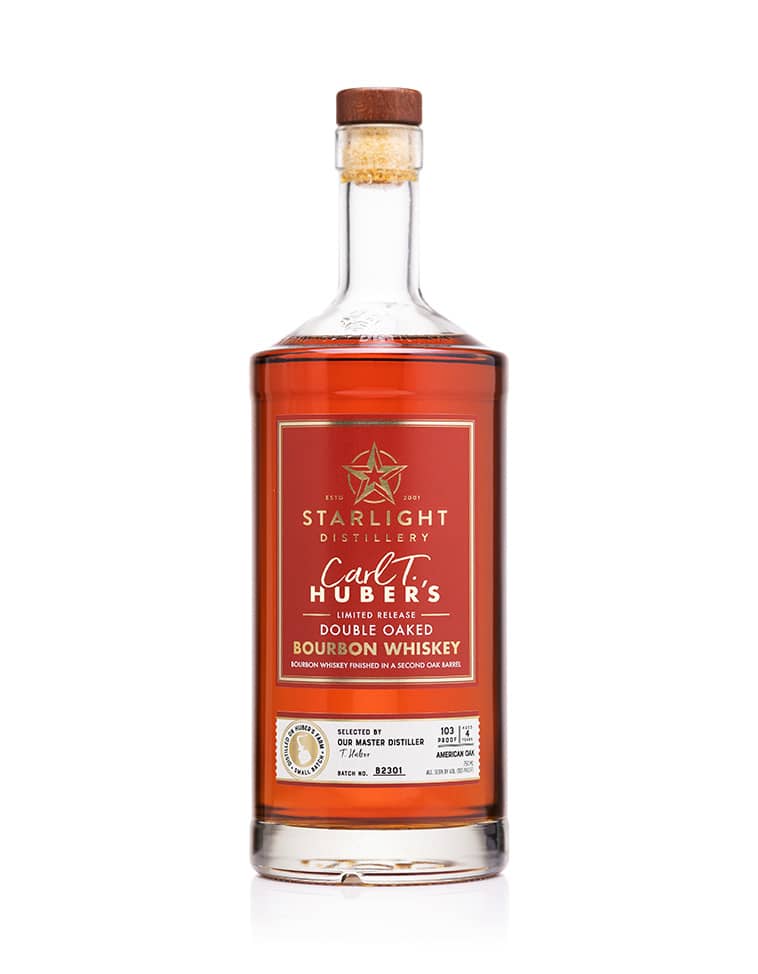 Double Oaked Carl T. Bourbon Whiskey
For our Double Oak Carl T. Bourbon Whiskey, we take our fully matured small batch Carl T. at cask strength into a new heavy toasted and lightly charred oak barrel. At Starlight we worked extensively with our select cooperages to craft new innovative barrel profiles that were custom made to our precise specifications.
Taste
Starts off with toasted oak, butterscotch and salted caramel that softens slowly in the mid palate, with hints of french vanilla, toffee with red fruit notes.
Nose
Rich notes of caramel, toffee and toasted oak.
Finish
Long, warm and complex with a nice level of sweetness.