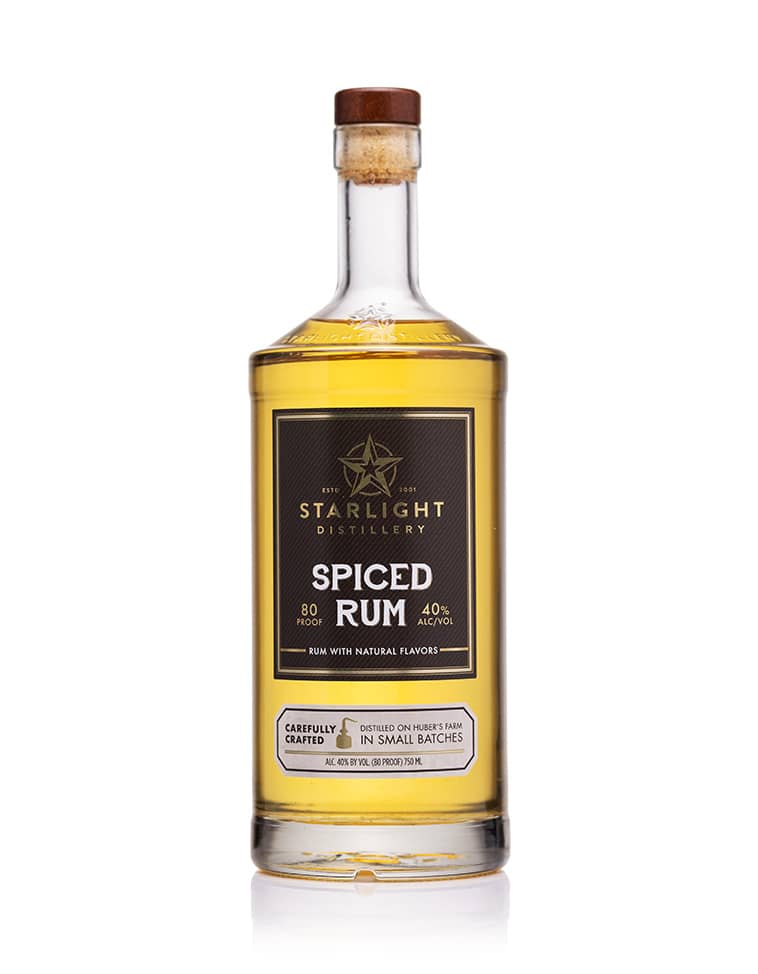 This spiced rum base is a blend of two different molasses. Light and dark Caribbean molasses bring distinctively different notes after distillation. This rum was double distilled on our 500 gallon copper pot still. Nothing artificial, we source the best quality ingredients that are infused into the base spirit. This rum holds it's own in a cocktail, really great neat or with ice and lime wedge. Cheers!
Taste
Starting with sweet baking spices, coconut and developers into caramelized sugar, and floral.
Nose
Sweet, caramel and vanilla.
Finish
Sweet citrus oils with a medium finish.