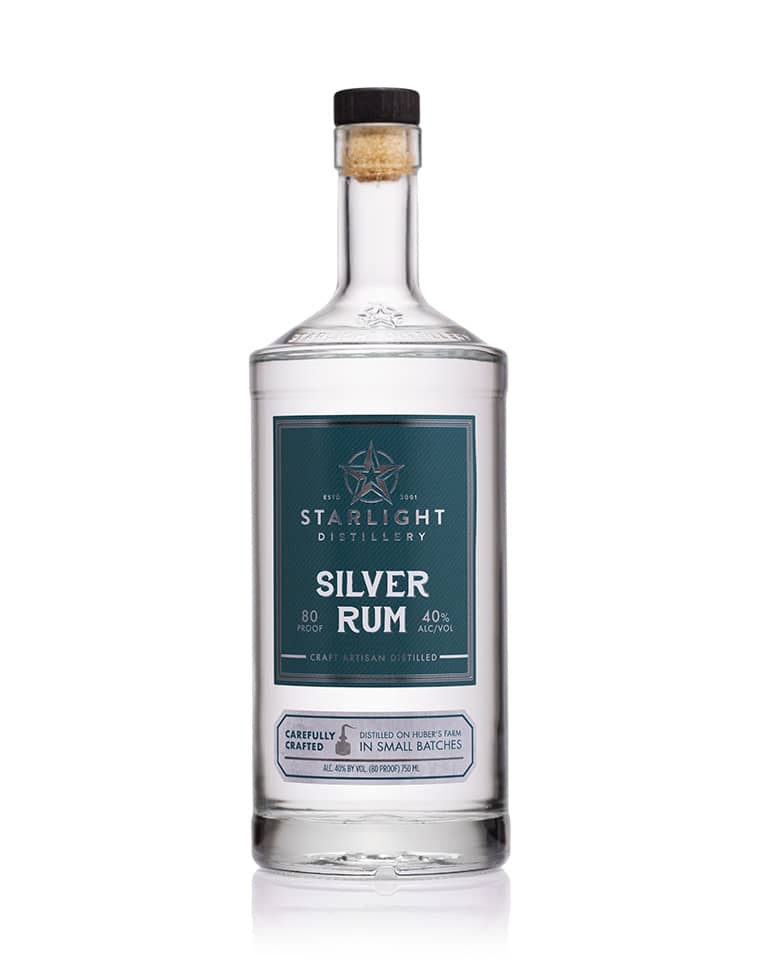 This rum is a blend of two different molasses. Light and dark Caribbean molasses bring distinctively different notes after distillation. This rum was double distilled on our 500 gallon copper pot still. Nothing artificial. It is light bodied, slightly sweet and floral.
Taste
Cane sugar, caramelized sugar and floral.
Nose
Floral, molasses and citrus oil.
Finish
Sweet citrus oils with a medium finish.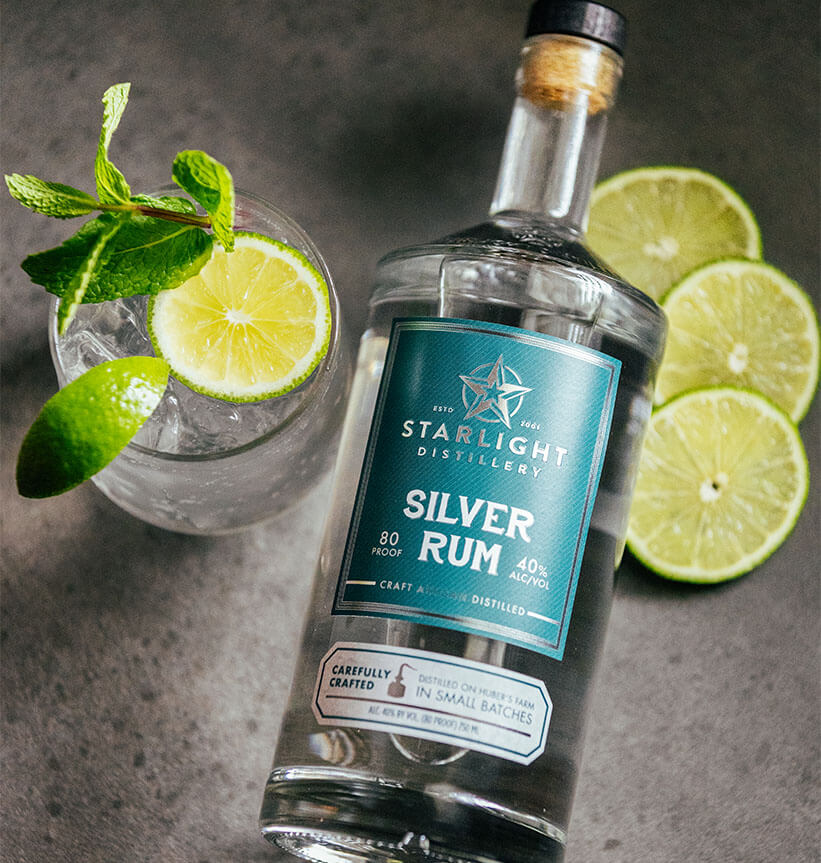 Featured Cocktail
Mojito
Instructions
Add mint, sugar, and lime juice to an empty glass and muddle. Fill glass with ice. Pour the rum and top with soda water. Stir to mix all ingredients. Garnish with mint and a lime slice.