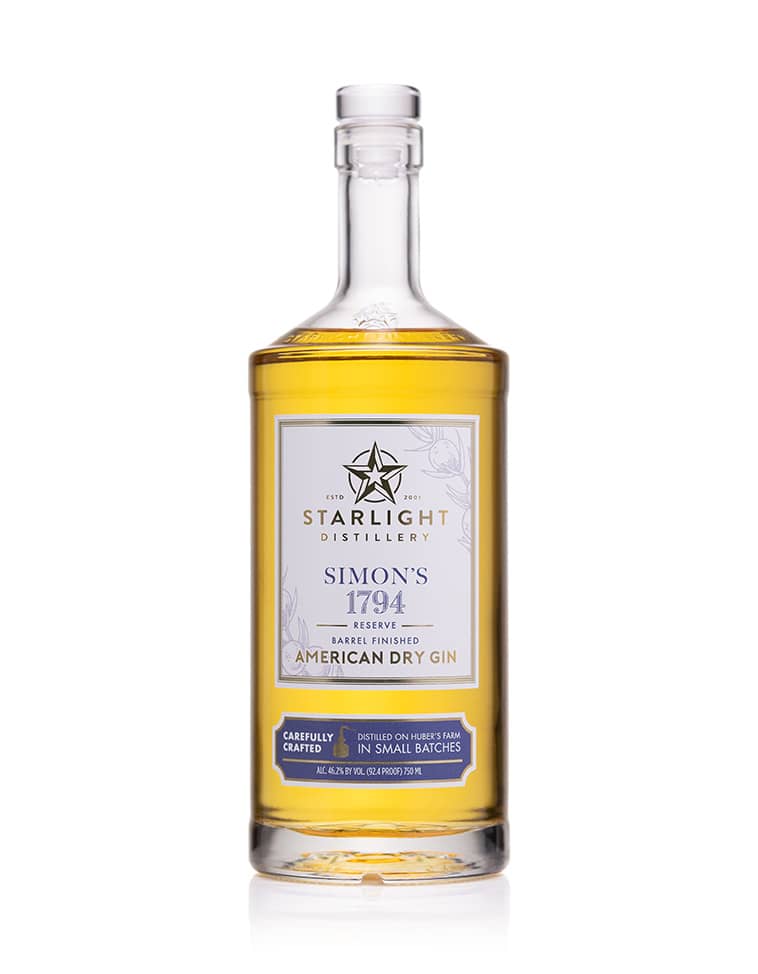 Simon's 1794 Barrel Finished Gin
We source the highest quality botanicals possible from our estate, local growers and across the world. Our production process incorporates 12 unique botanicals and is styled as an American Dry Gin. The result is a sustainable small batch Gin displaying distinctive hints of juniper, citrus, and finishing with a subtle spice note to round out the softness.
Named after 1st generation and the founder of the Huber Estate, Simon Huber and is perfect for a craft cocktail bar's well program.
Taste
Starts off with citrus, juniper and blossoms that are soft and sweet in the mid palate, with hints of orange peels, with rich cooking spices and vanilla.
Nose
Fresh notes of citrus, floral and summer fruits.
Finish
Warm and smooth with rich baking spices and floral notes.