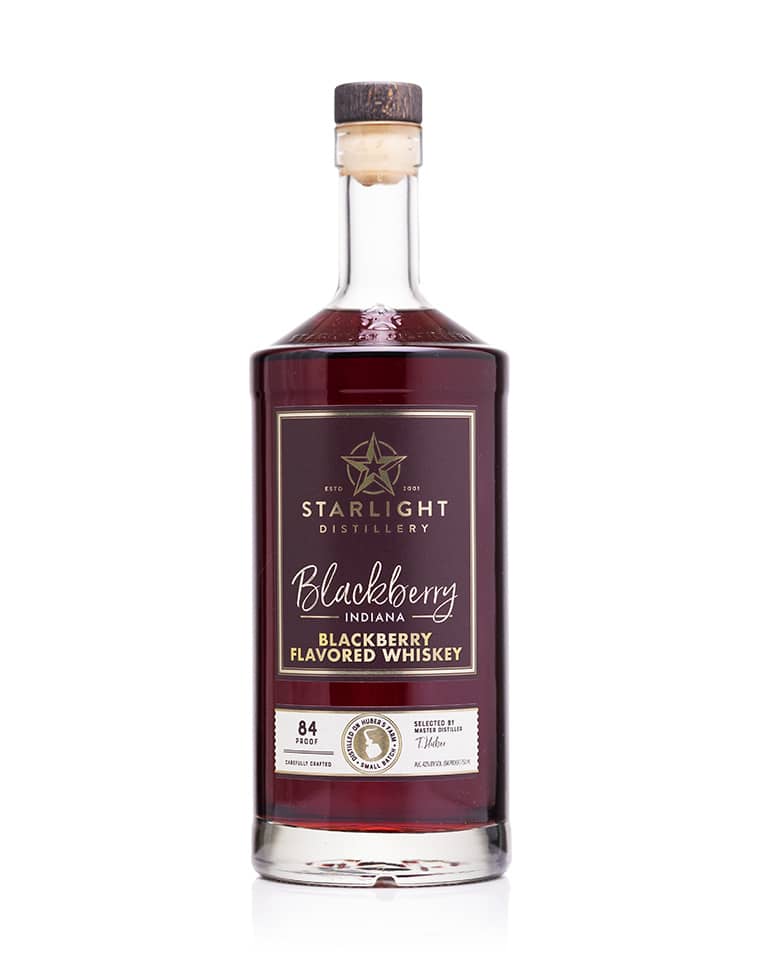 Our Blackberry Whiskey is a blend of bourbon whiskey and aged light whiskey, blended with sun-ripened blackberries, then bottled at 84 proof. The result is a small batch blackberry whiskey displaying distinctive hints of blackberry jam, caramel and vanilla beans. Which makes for a great spirit to be used in craft cocktails.
Taste
Sweet blackberry, toasted oak and vanilla beans carry throughout the palate.
Nose
Starts off with bright blackberry, caramel and vanilla beans.
Finish
Sweet, warm and fruity.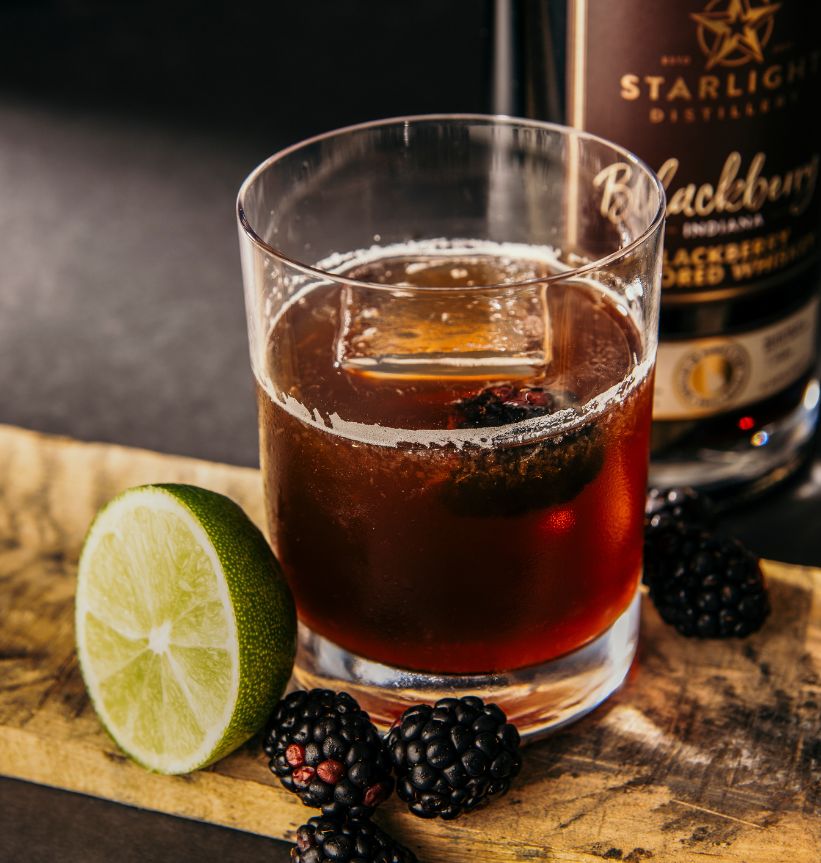 Featured Cocktail
Blackberry Smash
Ingredients
2 tsp sugar

3 ounces club soda

1/2 lime

Ice cubes
Instructions
In a shaker combine sugar, lime, and blackberry whiskey. Muddle ingredients until the sugar is dissolved. Add ice and shake. Strain over ice and top off with club soda. Garnish with lime or blackberries.